Because Every Cat Deserves a Little TLC
The Little Cat Clinic is a full-service veterinary medical facility, specializing in cats, located in La Mesa, CA. The professional and courteous staff at The Little Cat Clinic seeks to provide the best possible medical care, surgical care and dental care for their highly-valued patients.

Please take a moment to contact us today, to learn more about our veterinary practice and to find out more information about how The Little Cat Clinic can serve the needs of you and your cherished cat.
Cat Examinations
Our cats are a part of our family, and every responsible owner wants to ensure that their pets are in the very best of health. Your pet may not be able to tell you what is wrong, but our examinations aim to discover the source of any problem, or indeed prevent them before they arise.


Featured Services:
Appointments - Surgeries - Vaccines and Parasite control
​Emergencies - Dental Services - Laser Therapy - Diagnostic Imaging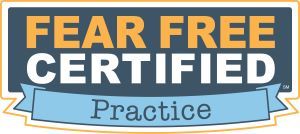 Services
We strive to provide complete care for our patients. Learn more about all the services we provide.

Read More
Testimonials
We love our clients and our reviews! Please click to read more.

Read More