Dr. Jewel Reese
Dr. Jewel Reese – Dr. Reese is a native Southern Californian who took an indirect route to veterinary medicine. She graduated from UC Riverside in business and started her career in accounting. After obtaining an MBA and working her way up the corporate ladder of an international manufacturing company in Orange County (including a managing stint in Hong Kong), she decided to change careers to her childhood love of veterinary medicine. She returned to school while working as both a part time Controller and a part time veterinary technician before attending veterinary school at UC Davis. After veterinary school she initially returned to LA County before moving to La Mesa, purchasing Eastridge Animal Hospital, and establishing The Little Cat Clinic.

The Little Cat Clinic has always been a dream of Dr. Reese's. She wanted a hospital where cats felt calm and comfortable. As a child she loved cats. Her room was decorated with cat posters and she read every book she could about them. When she walked to school, she carried cat treats in her pocket, and quickly became friends with all the neighborhood kitties. Little did she know, that technique would become a trick that she still uses today.

Changing careers from Accounting to Veterinary Medicine was difficult, but working in another field before becoming a veterinarian has given Dr. Reese a unique appreciation for what it is like to be on "the other side of the table." That is, she remembers how worrisome a sick pet can be, and how confusing the doctors can sometimes seem. After all, how do you really pill a 10 pound, angry cat with teeth and nails!

This is why she is known for taking the time with each patient and client. She wants each animal to feel at ease and relaxed, while she wants their owners to fully understand what is going on. It is not unusual for her to do her exams while lying on the floor, or while the cat is sitting in a box or on a cat tree.

On a personal level, Dr. Reese is somewhat of a Renaissance woman who enjoys participating in everything life has to offer. She has hiked in Nepal and Peru, she worked on the movie set for "Back To The Future," and she even got to meet President Reagan while he was in office. She loves to travel and has been to every continent including Antarctica. One of her favorite accomplishments is that she has river rafted on every continent as well. Dr. Reese also loves going to the theater, reading and working on crafts. She is a big-time sports fan and is always happy to talk about last night's game, however, she can just as easily strike up a conversation about history, science, or art. Her favorite quote is from the film Auntie Mame, and she clearly lives by it:

"Life is a banquet, and most poor souls are starving to death."
Dr. Katie Rivard​​​​​​​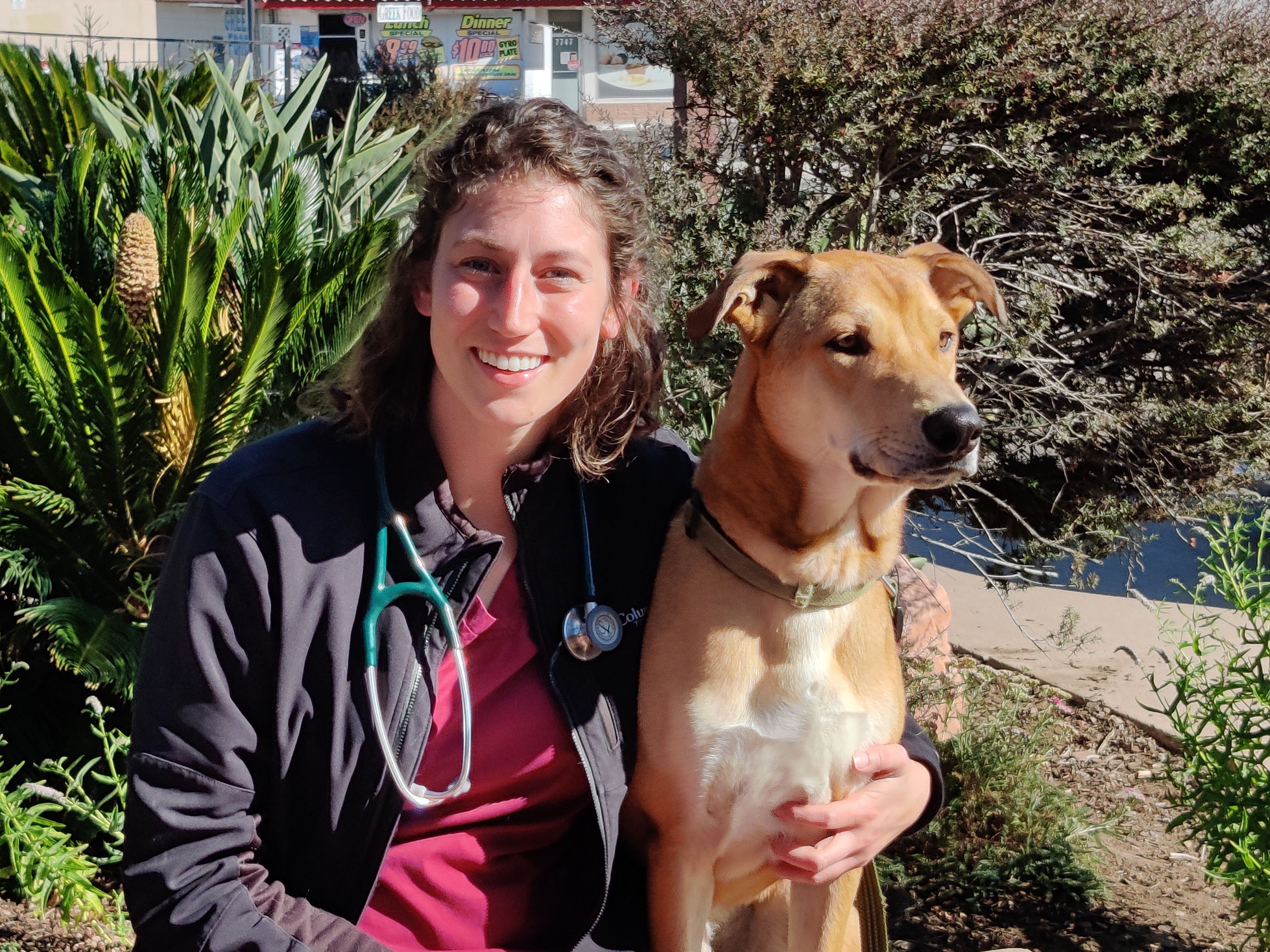 Dr. Rivard was born and raised in Michigan, just outside of Detroit. She knew she wanted to be a veterinarian from a young age and was always rescuing and helping creatures big and small. Dr. Rivard decided to turn her love of animals into a lifelong pursuit, attending Michigan State University for both her undergraduate degree in Zoology and her doctorate of Veterinary Medicine. After graduation in 2017, Dr. Rivard moved to San Diego for a year-long rotating internship and fell in love with Southern California. Dr. Rivard has interests in feline medicine, soft tissue surgery, orthopedics, as well as many areas of internal medicine. She enjoys the challenges of veterinary medicine and the potential to learn from each patient she meets.

When not at the hospital, Dr. Rivard enjoys hiking, yoga, trying new breweries, and spending time with friends, family, and her cat, Truman, and dog, Pickle Rick.

Dr. Alexandra Rosales​​​​​​​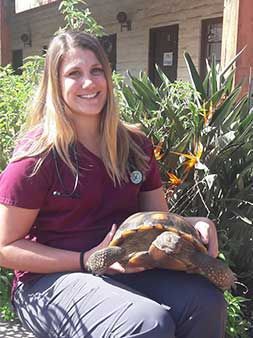 Dr. Alex Rosales is a San Diego native, who recently moved back after graduating from veterinary school. From a young age, she has always wanted to help animals after many visits to the San Diego Zoo. Dr. Rosales received her Bachelor of Science in Biology from the University of Washington and earned her Doctorate of Veterinary Medicine from the University of Illinois at Champaign-Urbana. Her special interests include exotic pets, soft tissue surgery, and internal medicine. Dr. Rosales's favorite part of veterinary medicine is experiencing the bond between owners and their pets. She believes each patient should be treated as if they were her own and will go the extra mile to make sure that both owners and their pets have a positive visit.
In her spare time, Dr. Rosales enjoys spending time outdoors playing soccer and softball, hiking, going to the beach and playing games with friends. She currently lives with her husband, two cats – Chili and Pepper, and a chocolate Lab – Dakota.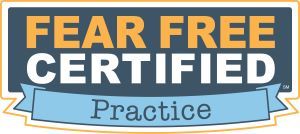 Services
We strive to provide complete care for our patients. Learn more about all the services we provide.

Read More
Testimonials
We love our clients and our reviews! Please click to read more.

Read More