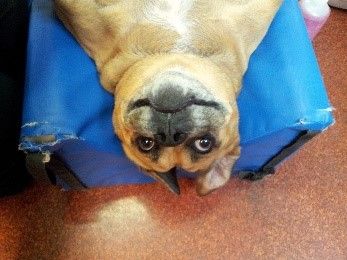 Wiggles and Purrs
Sept, 2016
Welcome to our First Newsletter!
We would love feedback. We do not plan on mailing these in the future, but will have them available in our offices and will be sending or posting them via electronic communication (e-mail, website, etc). If you do not have access to these sources and would like to receive the newsletter by mail, please let us know.
---
If you visited or called the hospital recently, you probably noticed some major changes. Don't worry, we are still the same little hospital that you have come to love, but with some simple creativity and ingenuity, we are growing our skills and offerings while keeping the same individual care and integrity that you had before.

First, you will notice when you call us, you can now select which suite fits your needs:

Eastridge Animal Hospital has not changed. We continue to provide high quality veterinary care designed for you and your pet's specific needs. We still believe in being fair and honest with our clients while treating their pets as if they were our own. We provide medical, dental, surgical, and preventative care in a Fear FreeTM environment.
(619) 465-4600
EastridgeHosp.com
HealthyPawRehab.com
LittleCatClinic.com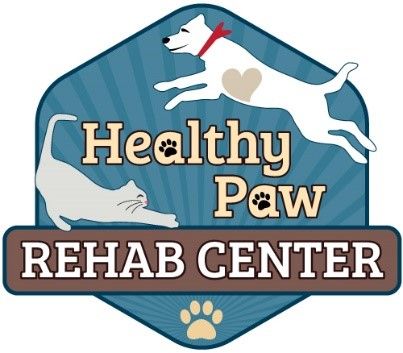 The Healthy Paw Rehab Center provides rehab services to dogs and cats. Think "human physical therapy or training" – but for your pet. This is a full service center with an underwater treadmill, therapeutic laser, ultrasound, patient specific exercise plans, and more. The center is run by a Certified Rehab Practitioner who works with you and your veterinarian to provide your pet with the most optimal recovery or care.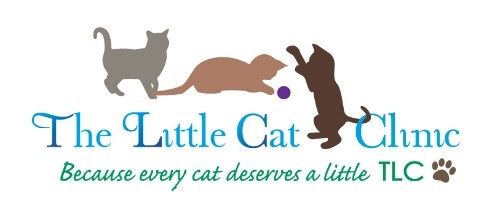 The Little Cat Clinic is the feline only extension of Eastridge Animal Hospital. It provides the same quality care that you see and receive at Eastridge, but with the tranquility and characteristics that felines prefer. The hospital is equipped with cat trees, warm bedding, singing birds and other amenities that make the veterinary visit much less stressful for you and your cat.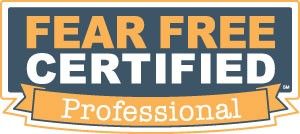 For each location, we have developed a website, email address and You Tube Channel. In time, we hope to build these sites so you will have access to a great source of medical information. We realize that the public is craving valuable pet information. Our goal is to help direct you to the best sites and videos so you don't have to ask 'the high school student' at the local pet store, or waste hours all night searching "Dr. Google."
Pet of the Month...
This month's tribute goes to Max Rand! Max is a sweet, 19 year old cat with severe arthritis. Unfortunately, most arthritis medications are toxic to cats – so until now, there was just very little that veterinarians could do.
With the opening of the Healthy Paw Rehab Center, the idea came to Dr. Reese –what if we try rehab and laser on Max? As doctors, we know the benefits of rehab (for dogs, horses, and people), but there is little to no information on cats. Quite frankly, no one does it! (They either don't have the equipment or they don't have the feline knowledge).

So, with the idea in mind, she approached Max's owners…of course, like any cat, Max does not exactly like to come to the veterinary hospital, but with a little encouragement and a lot of love, Max's parents bring him twice a week for a series of exercises and laser treatments.
We are now happy to announce that his treatments have been a resounding success! Max's owners report that he is going up and down stairs, moving more easily, and he has regained his "feline swagger" around the house!
Max's case opens the door to many more cats who are struggling with arthritis. If you have an older cat (or know someone who does), there are several ways we can really help. Let's help our feline friends age gracefully and with less pain. Ask us about laser treatments and rehabilitation.
September's Special Staff Wiggle & Purr goes too….
Congratulations to Cheyenne Weekly, RVT! Cheyenne celebrated her 4th anniversary at Eastridge and just completed the Introductory Ultrasound course at the Academy of Veterinary Imaging.
By offering Ultrasound, our doctors are able to provide better diagnostics and care for your pets, at a much lower cost than the large emergency hospitals. Cheyenne is one of our unsung heroes "in the back" who can now help us take better images.


September Special of the month!!!
Get 10% off a Parasite scan or deworming for your pet.
Did you know, one of the most common parasites in your pet is a tapeworm….and they come from fleas! With the hot weather, fleas have been abundant, so now is a good time to either do a Parasite Scan of your pet's stool or deworm your pet. We use a prescription strength dewormer which is safe to give to most pets.
Of course, for safety, your pet must have a current exam with us, and please mention this special in order to obtain the discount.
Where in the world is Doctor Reese?
I know several of you have been wondering if Dr. Reese will ever come back to seeing more appointments in Eastridge…the answer is yes! The cat clinic has always been a dream of hers and right now our growth needs her attention. However, the plan is, and always has been - as soon as we have the trained staff in place, she will start seeing more appointments in Eastridge again.
In the meantime, please get to know Drs. Rodriguez and Nishida. You have to imagine, Dr. Reese would never hire doctors who didn't have the same beliefs and high quality standards as herself. Both Dr. Rodriguez and Dr. Nishida are exceptional doctors, and all 3 of us believe in giving you and your pet the best quality care while meeting your individual needs.
The Little Cat Clinic's Newsletter
Author:
Date:
2020-04-29
Choosing to take on a pet is a big decision, particularly if you haven't been a pet parent to that particular type of animal before. Perhaps this is your first pet whatsoever. If so, don't fret! Cats are a great addition to any home and family, and you will adapt to caring for them in no time at all. To help you get started, here are our top tips for welcoming your new cat into your home.